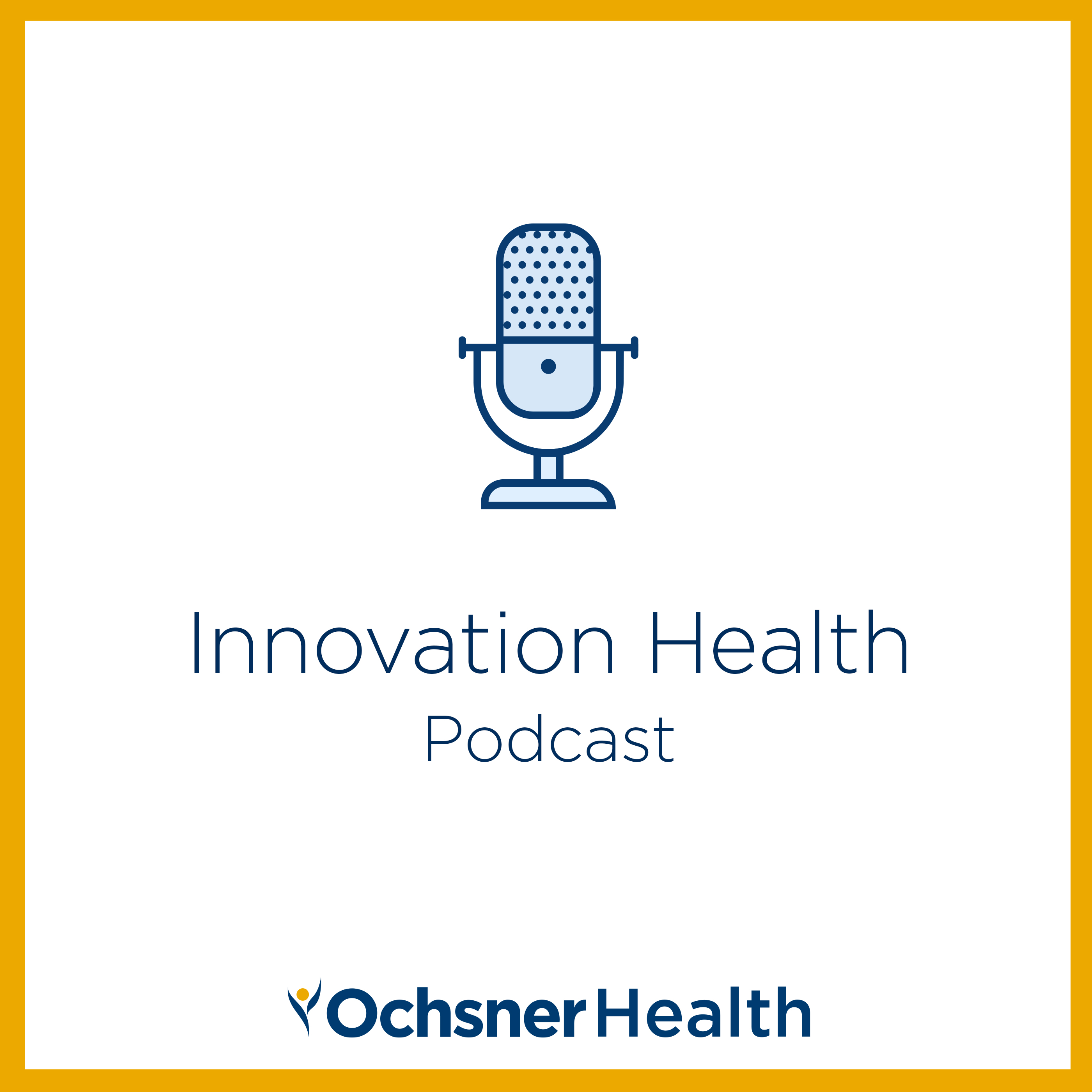 Healthcare is rapidly changing. Innovative technologies and new treatment paradigms are changing the way we tackle the world's pervasive health issues. Join us as we go inside Louisiana's largest healthcare system, where we discuss new ideas in confronting these healthcare challenges. We talk to thought leaders and healthcare experts to explore the latest innovations in patient care, how our healthcare landscape is changing, and what it means for our lives. Lookout for new episodes every other week.
Episodes
Thursday Oct 29, 2020
Thursday Oct 29, 2020
As the pandemic emerged in early 2020, it became known that people with certain pre-existing conditions, such as cancer, were more at risk to have a worse outcome if they contracted COVID-19. Cancer care had to adapt, as treating the disease had to continue without pause. 
In this episode of Innovation Health, we talk with Dr. Zoe Larned, Chair of Hematology and Oncology at Ochsner Health to see what changes have been made in cancer care since the pandemic began. What special health considerations do cancer patients need to be aware of during this time? Should people still get screened for cancer? And we'll also discuss Ochsner's latest state of the art treatment facility, the new Benson Cancer Center.