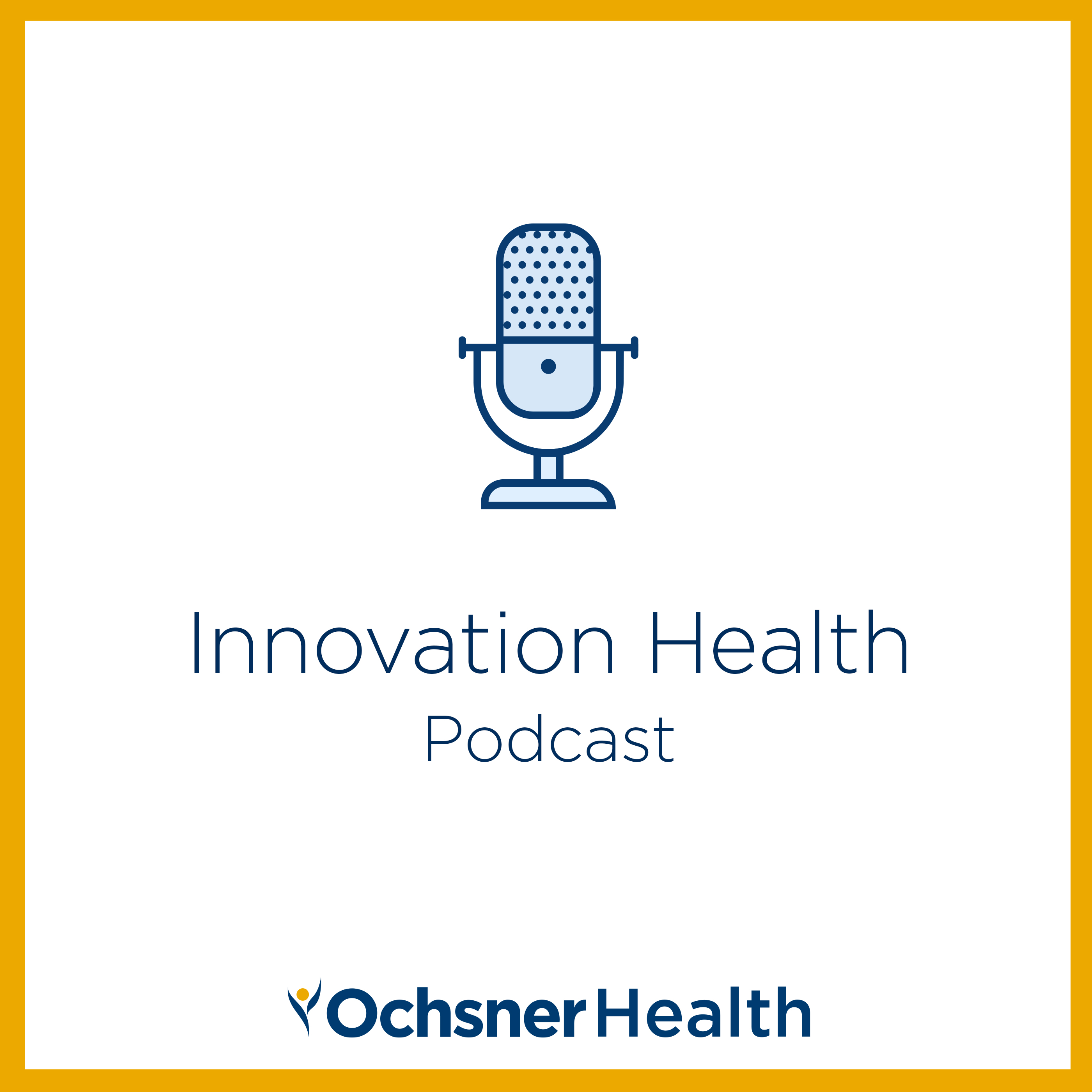 Healthcare is rapidly changing. Innovative technologies and new treatment paradigms are changing the way we tackle the world's pervasive health issues. Join us as we go inside Louisiana's largest healthcare system, where we discuss new ideas in confronting these healthcare challenges. We talk to thought leaders and healthcare experts to explore the latest innovations in patient care, how our healthcare landscape is changing, and what it means for our lives. Lookout for new episodes every other week.
Episodes
Thursday Dec 17, 2020
Thursday Dec 17, 2020
(Recorded on December 11th, 2020, right before the FDA emergency use authorization)
Almost a year into the COVID-19 pandemic, the FDA has given the Pfizer-BioNTech COVID-19 vaccine, emergency use approval. As the rollout occurs all across the United States, including Louisiana, many have concerns and questions in regards to safety, efficacy, and the rollout timeline, to name a few.
On this episode of "Innovation Health,'' host Alex Gaudin talks with Dr. Julia Garcia-Diaz, Director of Clinical and Infectious Disease Research, and Medical Subspecialties at Ochsner Health in New Orleans, Louisiana. Dr. Julia Garcia-Diaz answers these questions and addresses concerns the general public may have regarding this new vaccine.