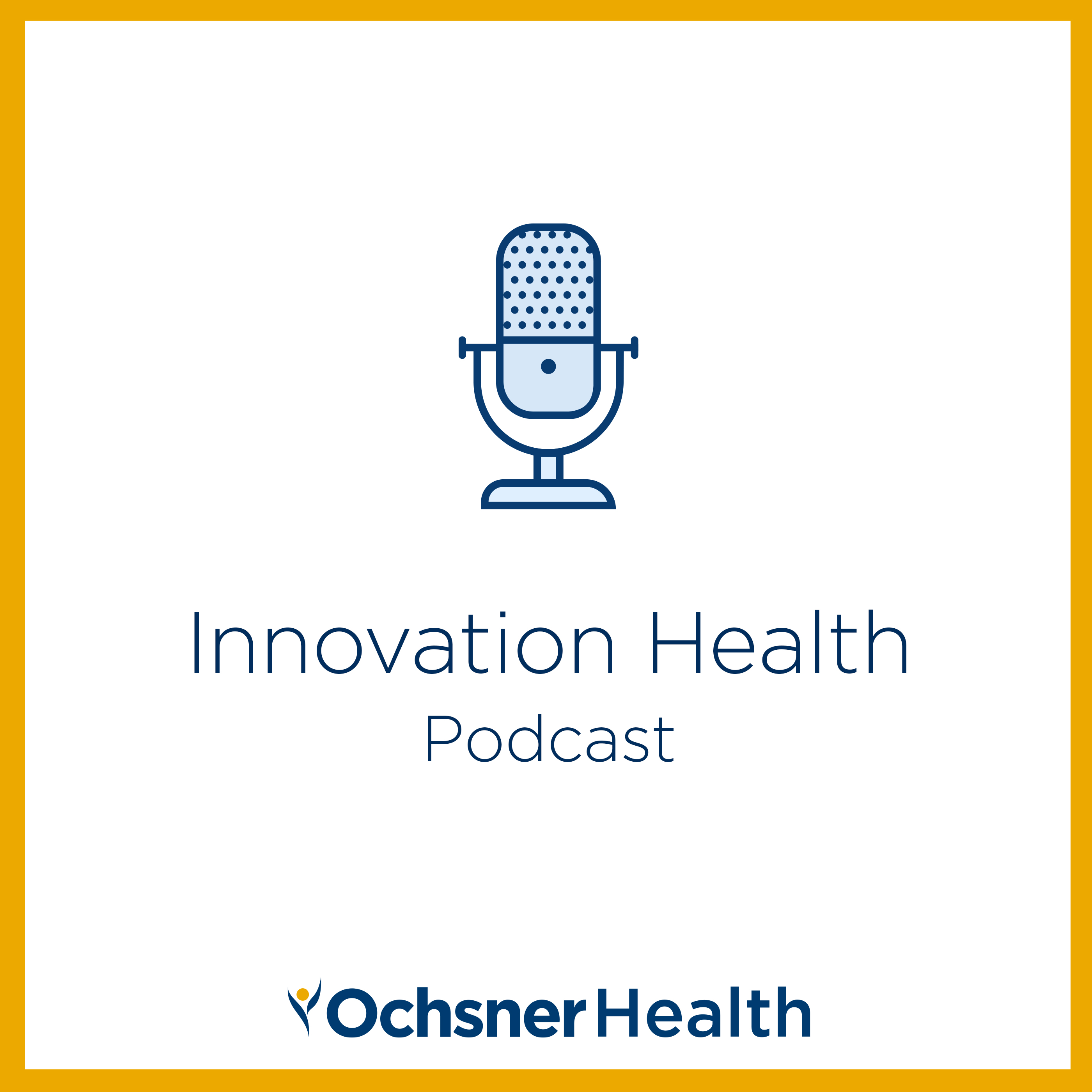 Healthcare is rapidly changing. Innovative technologies and new treatment paradigms are changing the way we tackle the world's pervasive health issues. Join us as we go inside Louisiana's largest healthcare system, where we discuss new ideas in confronting these healthcare challenges. We talk to thought leaders and healthcare experts to explore the latest innovations in patient care, how our healthcare landscape is changing, and what it means for our lives. Lookout for new episodes every other week.
Episodes
Monday Jul 13, 2020
Monday Jul 13, 2020
As the COVID-19 pandemic continues, researchers are studying the impact it has on communities. One research paper that has recently made national headlines, reveals major racial disparities in COVID-19 outcomes among patients in Louisiana.
On this episode of "Innovation Health," host Alex Gaudin talks to the lead co-author of this paper, Dr. Eboni Price-Haywood, Director of the Center for Outcomes and Health Services Research at Ochsner Health.
Dr Price-Haywood has been leading the effort to improve healthcare practices as it relates to the health and well being of communities across the Gulf South region, and helps to shed light on these important findings.